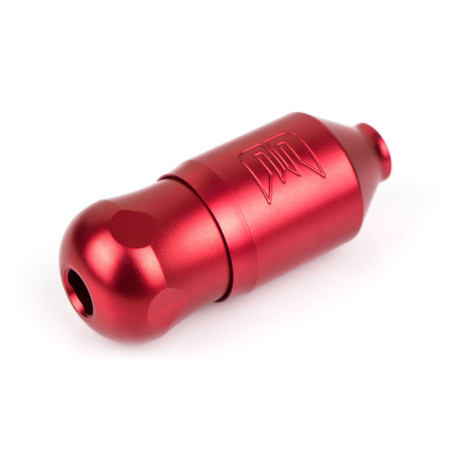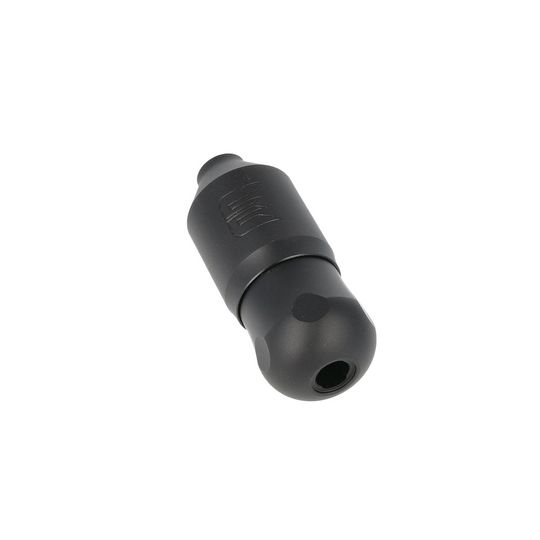 The Equaliser Drop Pen is an excellent rotary tattoo machine that was created with professionals in mind. Its trouble-free design and numerous advantages make it an ideal tool for performing a variety of tattoos with various techniques such as filling, shading and lines. 
The lightness and precision of the Equaliser Drop Pen tattoo machine
Both the machine and the handle are made of aircraft-grade aluminum, which makes the whole device weigh only 180 grams. The housing is compact and ergonomic. The machine fits perfectly in the hand thanks to the fact that it is very small - it is only 9 cm long, and its diameter is 35 mm. These dimensions are not accidental - they perfectly balance the machine, so you get less tired during long, multi-hour work sessions. All this affects both comfort and precision of work. 
Innovative RCA Connector  
The Equaliser Drop pen machine has a heavy-duty RCA socket, hidden in the machine's housing, thus shortening its length.  The RCA socket is designed to ensure a good connection between the cable and the machine, without the possibility of accidental unplugging, as well as protection from possible damage. 
The heart of the Equaliser Drop Pen is a proven motor
At the heart of the Equaliser Drop pen machine is a proven motor that delivers a strong and hard beat. Regardless of your tattooing style and type of work, such as filling, shading and lines, this machine performs perfectly. It's ideal for both experienced artists and beginners who are just getting started with tattooing. The Drop, like other PEN machines from Equaliser, is fully compatible with all types of cartridges, providing a wide range of creative possibilities. Feel free to experiment with different techniques and styles, confident that this machine will live up to your expectations. 
Equaliser Drop pen professional tattoo machine
The Equaliser Drop Pen, with its combination of power, reliability and compatibility with different types of needles, is the perfect tool for professionals and beginners who are looking for equipment with the highest standards. Regardless of your level of experience, it will provide you with reliability and comfort during long hours of work.
Color

Black
Gray
Red

Stroke

3.5 mm

Machine type

Pen

Wired/Wireless

Wired

Power

6 W

Weight

181 g

Operating range

6 - 9 V

Interest filters

Tattoo
User reviews
No customer reviews for the moment.