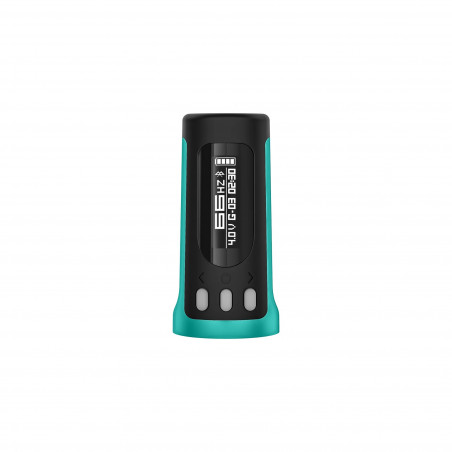 Microbeau Bellar Air - Wireless Permanent Makeup Machine 2.1 mm + Extra Battery Pack - Blue
Bellar Air Blue is Microbeau's wireless permanent makeup machine equipped with a detachable battery. Created for PMU Artists who are looking for an uncompromising combination of reliability, luxury and maximum control over their work.
TAKE CONTROL OF YOUR PIGMENTATION
With the Bellar Air you have control over every aspect of pigmentation: voltage, speed, timing and eGive parameters. The machine's built-in needle sensing system recognizes and adapts to skin type, ensuring consistent results. A wider range of available voltages of 4–10 volts, two models with different needle strokes of 2.1 mm and 3 mm and adjustable needle advancement provide endless possibilities. 
LUXURY MACHINE FOR PMU ARTISTS
The machine from Microbeau is a tool for PMU Artists who appreciate quality workmanship, luxury and style. The Darklab application and wireless Killswitch Footswitch provide the ergonomics so important to Artists. The Bellar Air comes standard with a luxury travel case to protect the machine while looking classy. 
RELIABLE PMU MACHINE
Microbeau Bellar Air Blue is a permanent make-up machine that has been designed for reliability. The handle is made of anodized and polished aluminium, which can be safely sterilized. All housing components are covered by a lifetime guarantee. The 2.12W motor inside provides the power needed for every treatment and technique. 
SPECIFICATION:
Stroke options: 2.1 mm 
Weight: 107 g
Handle: 28 mm
Responsive eGive settings: (0-3)
Bluetooth: Darklab mobile app
USB-C port
Power supply: 4-12 V
Color

Blue

Stroke

2.1 mm

Machine type

Pen

Wired/Wireless

Wireless
User reviews
No customer reviews for the moment.